Sambhali Trust Graduates Sewing Centre
Sambhali Trust is a grass-roots charitable organisation in Rajasthan, India, whose aim is to empower disadvantaged women and girls through providing a basic education and a vocational training in Sewing and Embroidery. At present, Sambhali runs sixteen projects including seven empowerment centres where these women undertake a one-year course, after which time they have the potential to use their sewing skills in their community to earn an income.
Sambhali Trust has developed two Sewing Graduate Centres since 2009, now employing twenty-five women.
Before arriving at Sambhali, many of these women have been restricted in realising their potential either through lack of schooling because of cultural norms, little opportunity for women in a patriarchal society or the necessity to provide for a family with little income being provided by their husbands. Having the opportunity to work in the Sewing Centres and earn a steady monthly income has not only transformed their ability to provide a better living for themselves and their families, it has also given them self-confidence in their abilities, pride in what they produce and the freedom to enjoy what they do on a daily basis.
These wonderfully talented women are the faces, hands and hearts behind our garments. Below are their personal stories.
Shanaaz Bano
Jodhpur, India
Shanaaz Bano got married at 17 years old, she has two children and attends the Brothers for Sisters Sewing Centre. She joined Sambhali in March 2012 and since then she's been a dynamic role in the various centres and has established a great passion for sewing. She loves coming to work at Brothers for Sisters as it means she not only gets to learn new things, which excites her, but she can also earn money from this. As Shanaaz jokingly added, 'now I can afford to buy myself nice jewellery'. Sambhali also provided Shanaaz's two children with scholarships to a local school. Shanaaz loves embroidery and the international overseas orders as it means creating new exciting products.
Anjum Ansari
Jodhpur, India
Anjum works at Brothers for Sisters Sewing Centre, she was married at 18 and has 3 boys. She joined the centre in 2013 and is very proud of her job and her achievements: 'I finally have work now, I am a working woman, my husband is happy for me to come and support my family, our house is very small and we needed more income'. Anjum has a real talent for sewing and picks up new techniques quickly, she enjoys learning new products and loves working alongside all her 'sisters' every day because they can chat together whilst working. When asked what Anjum's future dreams were she replied 'my only wish is to carry on my working life time here, sewing '.
Mumtaj Bano
Jodhpur, India
Mumtaj was married at 18 and has two boys and two girls. She has attended the centre since 2013 together with her sister- in-law and loves working alongside her family. Mumtaj joined the sewing centre to become independent, 'I wanted to earn my own money and not spend my husband's'. She is now able to go shopping for herself and support her children, who both have been given school scholarships. Mumtaj really enjoys using the sewing machines and she has a great talent for constructing new garments and working with various fabrics.
Rita Nirmal Kumar
Jodhpur, India
Rita is from the Nayak community in Jodhpur. She has been at the Graduates Sewing Centre since 2010. She was always fond of sewing and her keen interest lead her to working in the centre. Rita has a heart as big as her talent, she says she loves working at the graduates centre, 'it's my second family and we have fun, I can also buy myself nice things with my money. Learning new products and earning money from them, has made me independent and sustainable'. She also mentions 'meeting and working with overseas volunteers and interns has been a very good exposure for me, I really like meeting new people and learning from them'. Rita contentedly states that she's happy with her life and that she doesn't think about the future.
Fatma Bano
Jodhpur, India
Fatma is Muslim, has 2 girls and 2 boys and was married at the age of 17. She joined Sambhali in 2013 and works at the Brothers for Sisters Empowerment Centre. Her husband is a welder and fully supports her in her pursuit to earn her own money, learn sewing and learning English. Working for Sambhali also means her children are able to attend school. As Fatma says, 'before we didn't have enough money to send them to school'. Fatma is the motherly figure at the Brothers for Sisters Sewing Centre, always smiling and supportive. Her favourite things about working are using sewing machines to create garments, embroidery stitching and earning her own money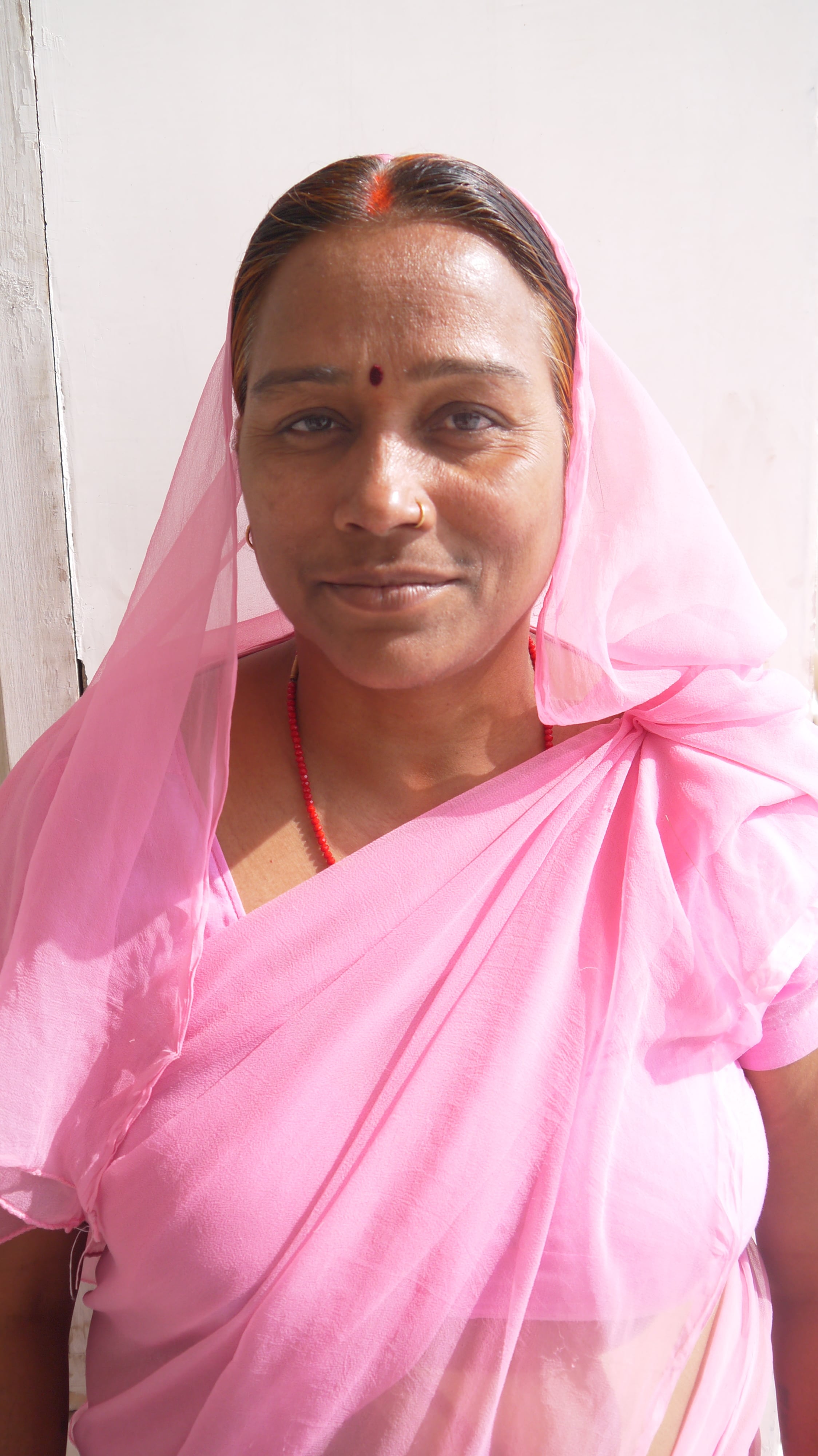 Afsana
Jodhpur, India
Afsana was married at 9 years old and moved to her husband's house at the age of 14. She is since widowed with two boys and one girl. After losing her husband she was left with no money, she joined Sambhali in 2013 to become independent and support her family. Afsana really enjoys sewing and creating products and having a support network with the other women who are 'sisters' now.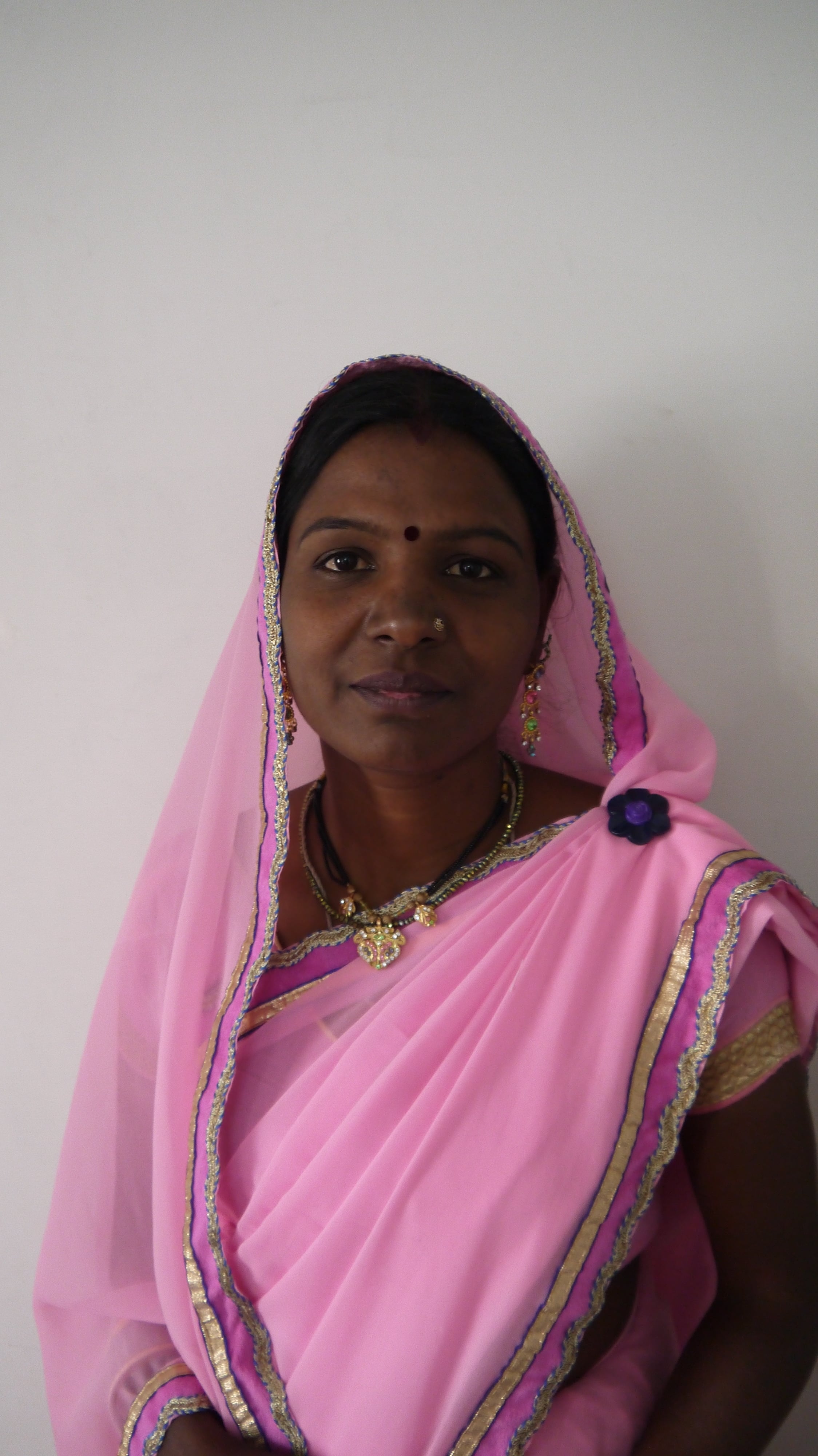 Rekha Pand
Jodhpur, India
Rekha attends Brother for Sisters Sewing Centre. She was married at 19 and has 3 boys. Rekha is very grateful for her employment, she lives far away and so Sambhali pays for her transport as well as medication for one of her sons who is unwell. She also has two scholarships for her children . She is extremely grateful for this it means 'my boys have a better future, whilst I can come here to work and earn money too. I give my money to the home as my husband earns less, so I'm able to help'. Rekha is very talented with her sewing and uses great precision and puts a lot of care into her work. She really enjoys sewing and overseas orders, learning new products with lots of exciting fabrics. Rekha dreams that her children have a good future and become businessmen, she believes that with Sambhali and working, this dream will come true.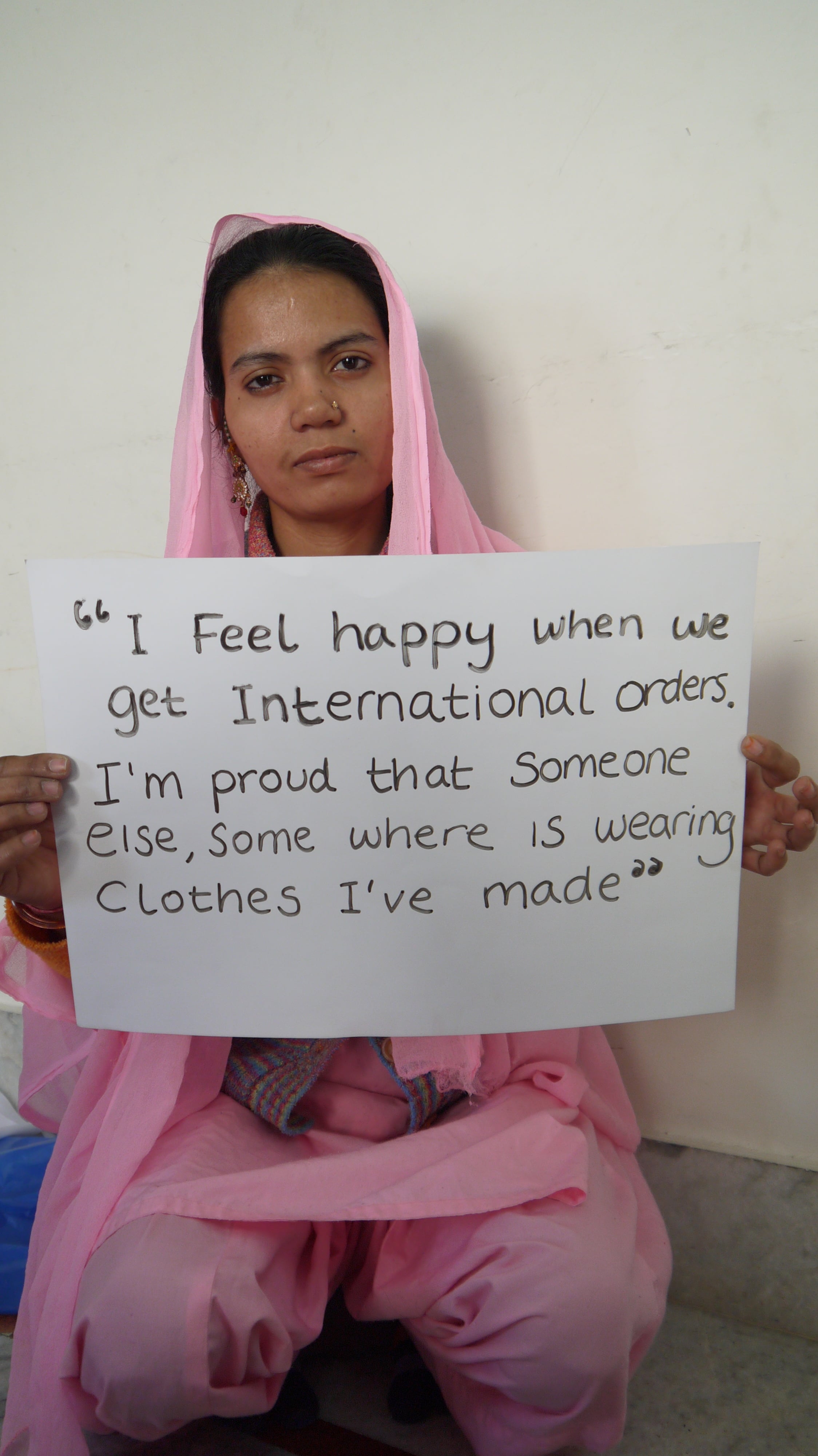 Zinat Banou
Jodhpur, India
Zinat Banou got married at 15, she has one girl and has been attending the Brothers for Sisters Sewing Centre for 6 months. She joined Sambhali to learn English and sewing and she is extremely happy with her new lifestyle where she earns money for herself, which enables her to be independent. Her little girl has been given a scholarship to English medium school. She feels like she has a newfound family at Sambhali and enjoys the other women's company. Zinat hopes she has a long future with Sambhali and can continue to work.